John C Brown
---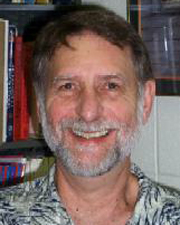 Biography
—
Ph.D., Biochemistry, 1973, North Carolina State University
B.S., Forestry, 1965, Auburn University
M.S., Plant Physiology, 1967, Auburn University
Ph.D., Biochemistry, 1973, North Carolina State University
Postdoctoral, 1973-1976, Immunochemistry, University of California, Berkeley
When people are severely injured or have extensive surgery that does not affect ingestion of solid or liquid food (nutrition), the person will be fed through the alimentary tract (mouth, esophagus, stomach, small bowel, large bowel, etc). Provision of nutrients via the alimentary tract is known as enteral nutrition. If the alimentary tract is impaired in any way or if parts of the tract including the bowels (small, large or both) are missing, nutrients must be provided via a vein (the subclavian vein). Provision of all nutrients that are necessary for life (in the form of salts, amino acids, lipids, sugars and vitamins, etc.) via a vein is known as total parenteral nutrition, or, TPN. People who have for one reason or the other permanently lost bowel function must receive TPN for as long as the person is alive. Patients who receive TPN for several months or longer are termed, long-term TPN patients. My research interests are currently focused upon the study of alterations in immune function of patients on long-term TPN. Persons who require long-term feeding via TPN may eventually suffer from frequent bouts of central line infections, osteoporosis and liver disease. In collaboration with Dr. Mary Hise at the University of Kansas Medical Center, the goal of the research is to determine the mechanism by which feeding patients via the subclavian vein appears to alter immune function of the patient. While these dysfunctional events appear to be related to immune system dysfunction and/or imbalance, and/or inflammatory sequealae, the cause of these harmful conditions is not yet known. The research involves examination of patient immune profiles including assessment of activity of various cytokines, immune responsiveness, functional and flow cytometric analyses of the CD4+ and CD8+ T cell populations and, in vitro cellular responses of peripheral blood lymphocytes. Additionally, a mouse model for TPN treatment is under development. This model will allow manipulation of experimental parameters including TPN content, genetics of the mouse and expression of cellular molecules important to lymphocyte interaction. This experimental approach, combined with patient data, will allow determination of the mechanism by which long-term TPN treatment induces alteration of immune function. Determination of the mechanism(s) of this system will hopefully provide a clinical approach that will reduce or alleviate the conditions associated with long-term TPN treatment.
Selected Publications
—
Representative Publications
Murray, J. S., Jois, S.D.S., Schountz, T., Ford, S. R., Tawde, M. D., Brown, J. C., Siahaan, T. J. 2002. Modeling alternative binding registers of a minimal immunogenic peptide on two class II major histocompatibility complex (MHC-II) molecules predicts polarized T-cell receptor (TCR) contact positions. J. Pept. Res. 59:115–122.
Hise ME, Compher C, Harlan L, Kohlmeier JE, Benedict SH, Gajewski B, Brown J. 2006. Inflammatory mediators and immune function are altered in home parenteral nutrition patients. Nutrition 22(2):97–103.
Hise ME, Brown JC. Lipids, p. 48-70, In: 2nd Edition, "The A.S.P.E.N. Nutrition Support Core Curriculum: A Case-Based Approach, The Adult Patient," Gottschlich, MM [Ed]. The American Society for Parenteral and Enteral Nutrition, Kendall/Hunt Publishing Company. 824 pp. 2007.
Compher C, Pazianas M, Hise M, Benedict S, Kinosian B, Brown J. 2007. Systemic Inflammatory Mediators in Calcium and Phosphate Homeostasis. Journal of Parenteral and Enteral Nutrition 32:142–147.
Hise ME, Halterman K, Gajewski BJ, Parkhurst M, Moncure M, Brown JC. Feeding Practices of Severely Ill Intensive Care Unit Patients: An Evaluation of Energy Sources and Clinical Outcomes. J Am Diet Assoc. 107: 458–465.
Search PubMed for articles by John C. Brown.