Elizabeth Everman, Ph.D.
---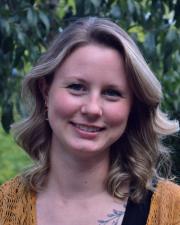 Education
—
PhD in Biology, Kansas State University, 2017
Research
—
Organisms experience a wide range of stressors that influence their ability to reproduce, survive, and adapt over time. My research focuses on the roles that genetic variation, phenotypic plasticity, and behavior play in response to anthropogenic sources of stress. Current areas of research include characterizing the genetic control of resistance to copper toxicity and dissecting the genetic relationship between physiological and behavioral responses to heavy metal stress. My work leverages the Drosophila melanogaster model system through a combination of large mapping populations and wild-collected populations to determine the genetic and evolutionary factors that influence physiological and behavioral copper stress resistance.